Warwickshire Parish Registers

This site contains transcriptions of the Parish Registers from Warwickshire.
Most of the data was sent to me by transcribers from all over the world, and if
you find something of interest, you are advised to check back to the original source
as it is easy to misread and / or mistype from other's handwriting, even if it is clear

All submissions to this data are very welcome, and I undertake never to profit financially
from them. I will convert them to HTML (almost any format is fine for me) and let the submitter
review the page(s) before posting, in case there are any changes or corrections etc.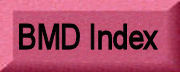 ---
ëPPP Main Index
---
Great Property in Hungary - Still very reasonable Look and Buy now Hungary joined the European Union - May 1st 2004 !

Created & Maintained by Pickard Trepess Revised: 9 May 2007
This web page © 2007 Hunimex Kft.